Never miss a post
4 Bible Verses about

Abba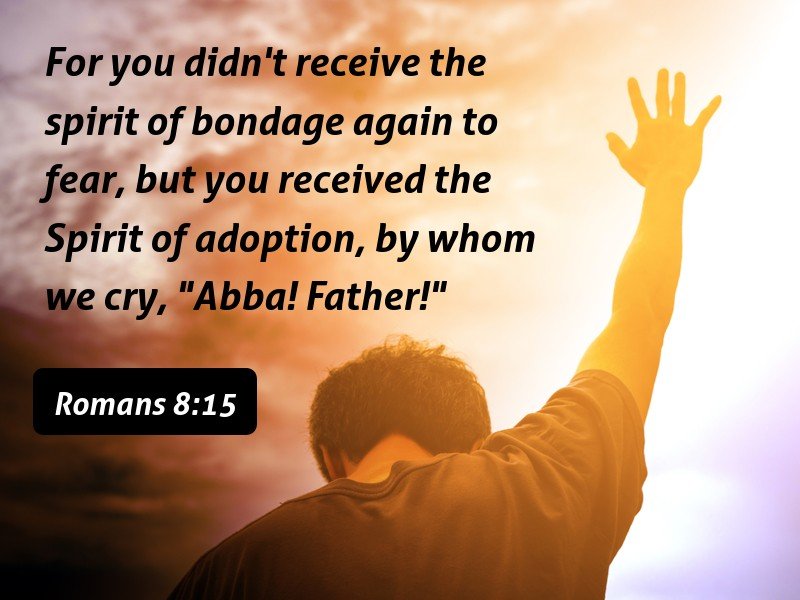 From Thematic Bible
---
Mark 14:36
He said, "Abba, Father, all things are possible to you. Please remove this cup from me. However, not what I desire, but what you desire."
Romans 8:15
For you didn't receive the spirit of bondage again to fear, but you received the Spirit of adoption, by whom we cry, "Abba! Father!"
Galatians 4:6
And because you are children, God sent out the Spirit of his Son into your hearts, crying, "Abba, Father!"