Never miss a post
3 Bible Verses about

Selflessness
Most Relevant Verses
John 15:13
No one has greater love than this: that someone lay down his life for his friends.
Philippians 2:3
[Do] nothing according to selfish ambition or according to empty conceit, but in humility considering one another better than yourselves,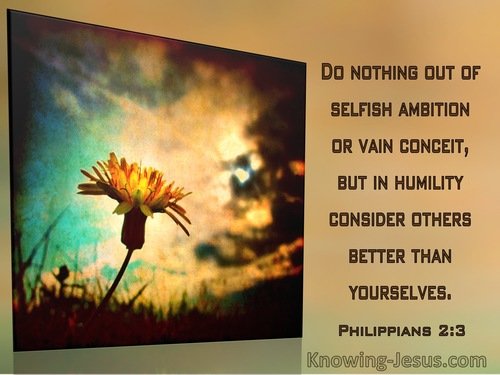 Matthew 7:12
Therefore [in] all [things], whatever you want that people should do to you, thus also you do to them. For this is the law and the prophets.