16 Bible Verses about

Abounding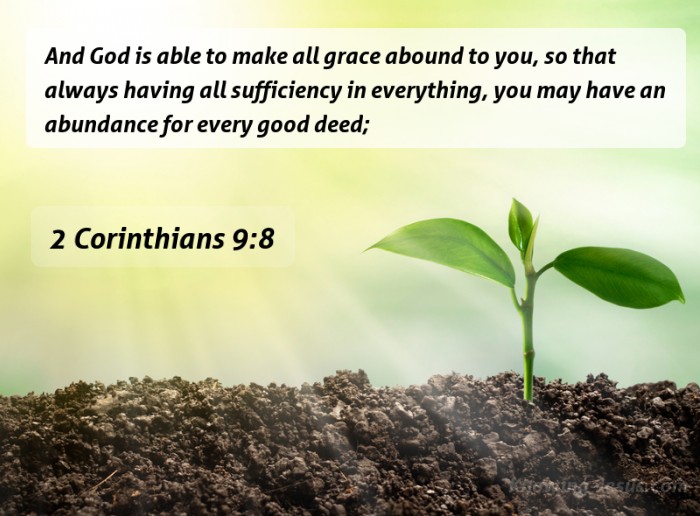 Topics on Abounding
Proverbs 29:22
An angry man stirs up strife,
And a hot-tempered man abounds in transgression.

Romans 5:15
But the free gift is not like the transgression. For if by the transgression of the one the many died, much more did the grace of God and the gift by the grace of the one Man, Jesus Christ, abound to the many.
Matthew 24:12
Because lawlessness is increased, most people's love will grow cold.